Substance Abuse Counselor Program Description
Change the game with exceptional training.
Get Started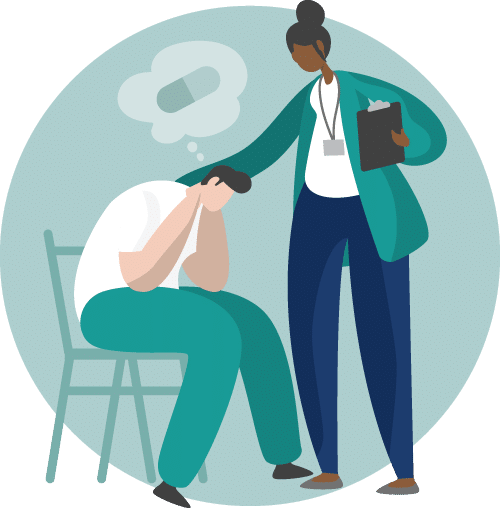 Overview
Addiction is a tragic illness. This program is designed to help you get comfortable with the challenges you'll face as a substance abuse counselor.
Program Timeline
This program consists of 525 study hours and we give you 12 months to finish the program.
12 months of program access
Study Format
CareerStep programs are made to accommodate hectic schedules. You can train whenever and wherever works best for you—at home, at lunch, at midnight, you name it. Study at your own pace, and hit us up anytime you need help.
Learn from home (or anywhere)
Study online (anytime)
Support
Need help getting through your training? We're available! Our Learner and technical support teams are ready to provide advice and answer questions—just give us a ring or drop us a line.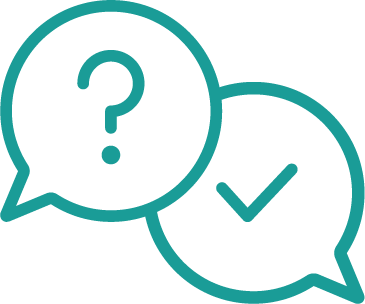 1:1 support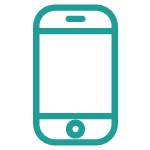 Phone, live chat, and email
Substance Abuse Counselor Program Modules
Our 525-hour Substance Abuse Counselor program is divided into 7 modules, which cover a number of topics including diagnosis, treatment, and relapse prevention.
Fundamentals of Substance Abuse and Addiction
>

Gain an understanding of the scope of substance and addiction abuse, the models of addiction, and common ethical and legal issues you may encounter.
Classifying, Assessing, and Treatment Planning of Substance Abuse and Addiction
>

Review physiological and psychological aspects that relate to substance abuse and addiction.
Substance Abuse and Addiction Basic Treatment Regimens
>

Learn theoretical approaches to diagnose clients or patients.

>

Discuss two core approaches to gaining information from patients: Motivational Interviewing (MI) and Cognitive-Based Therapy (CBT).
Substance Abuse and Addiction Relapse Prevention
>

Discuss the ethical concerns that may come about when trying to keep patients on the road to recovery.
Application of Group and Family Systems to Substance Abuse and Addiction
>

Get a comprehensive review of inpatient and outpatient options for support structures.
Solution-Focused Therapy Strategies
>

Define and apply solution-focused therapies to patients suffering from substance abuse and addiction.
Other Therapy Strategies for Treatment of Substance Abuse and Addiction
>

Discuss three unique therapy options specific to people suffering from substance abuse and addiction: the Alderian, Gestalt, and Existential regimens.
Show more modules