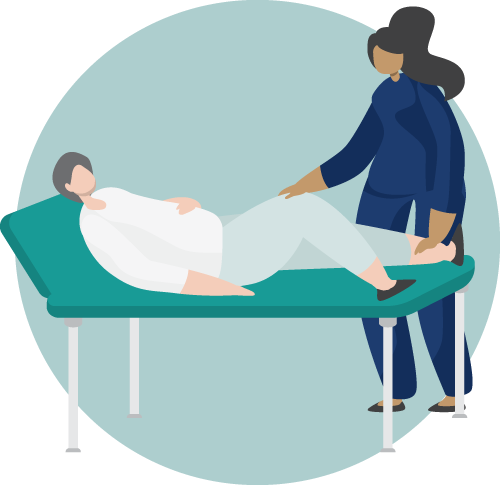 Job Duties
Physical therapy aides keep a physical therapy clinic operating smoothly. Their daily duties include the following responsibilities:
Greeting and checking in patients
Scheduling appointments
Setting up equipment for patient use during appointments
Transporting patients
Cleaning and organizing physical therapy facilities
Observing patients and documenting their responses and progress
Assisting physical therapists with selected procedures
Work Environment
Physical therapy aides spend a good deal of time interacting with patients, both verbally and physically, so professionalism, compassion, and attention to detail are key. Since physical therapy clinics (like all healthcare facilities) are sanitary spaces, conscientious cleaner-uppers are valued. You'll likely spend time on the computer and/or phone, but you'll be on your feet often, too. Dress codes usually require scrubs or comfortable, semi-professional clothing, and work hours vary based on the facility.
Pay Scale
The salary for this role varies based on facility, location, and experience, but the average annual income is $49,180.* Employment generally includes health benefits and paid time off.
Industry Demand
Whether we like it or not, our population is increasing in age, diabetes, and obesity. That means our need for physical therapy is increasing as well. Physical therapy aides are some of the most in-demand workers in the growing healthcare industry, with job openings expected to increase 24% by 2031.* It's also worth noting your career advancement opportunities, which include physical therapy assistant, massage therapist, and exercise physiologist.
*Bureau of Labor Statistics, U.S. Department of Labor. "Physical Therapist Assistants and Aides" Occupational Outlook Handbook. Accessed April 25, 2023.
Statements found in the United States Department of Labor Occupational Outlook Handbook are not a guarantee of any post-graduation salary, in part because the data used to create the Occupational Outlook Handbook includes workers from differing educational backgrounds, levels of experience, and geographic areas of the country.