Physical Therapy Aide Program Description
Train for a career that helps others.
Get Started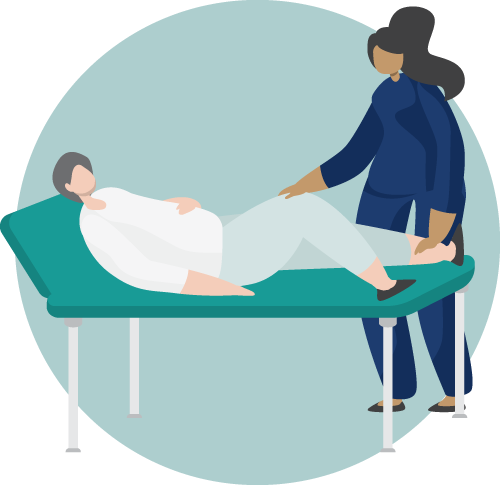 Overview
Ready to get certified for a job that includes equipment knowledge, office management skills, patient interaction, and a steady paycheck with benefits? This program was designed to prepare you to sit for the Physical Therapy Technician/Aide certification exam—offered by the American Medical Certification Association (AMCA)—and qualify you to become an in-demand physical therapy aide. You'll learn to keep the front desk running smoothly, check patients in, prep equipment, keep the facility clean and orderly, and provide procedural assistance when needed. If this role appeals to you, then get the ball rolling! Sign up for this online physical therapy aide training program today.
Program Timeline
This program is divided into 11 individual courses that provide a rough total of 327 hours of training. And with 12 months of full access, you can complete your training on your own time in your own way.
327 online training hours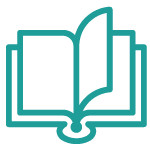 11 individual courses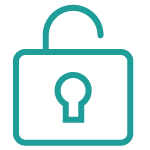 12 months of full program access
Study Format
Whether it's family, work, jury duty, traffic, or just generally trying to keep it together, life can get hectic. It's not always possible to fit a rigid learning schedule into the mix. CareerStep programs are super flexible—and this fully online physical therapy aide program is no exception. Dig into the training whenever your schedule allows, complete the modules at your own pace, and contact us anytime you need help.
Learn from home (or anywhere)
Train online (anytime)
Support
We'll never leave you high and dry during your training. Our support team is here to answer any questions you have, whether it's related to your computer, the course timeline, a learning objective, or job prospects—just ask.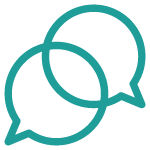 1:1 support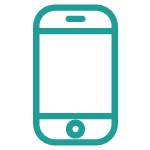 Phone, live chat, and email
Physical Therapy Aide Program Courses
Our 327-hour outline is divided into 11 in-depth courses that cover a wide range of topics, including communication practices, anatomy and physiology, general patient care, position and transfer patients, ethical concepts, and so much more.
Program Orientation: Physical Therapy Aide
>

Initiate Physical Therapy Aide program.
Healthcare Foundational Knowledge and Basic Science
>

Summarize the medical assisting profession.

>

Translate medical terminology using abbreviations, word building, and important terms.

>

Explain how nutrition knowledge relates to health and disease.

>

Identify the role psychology plays in dealing with patients and their behavior.
Anatomy and Physiology
>

Identify the structures, locations, and functions of major body systems and the organs that comprise them.

>

Explain how the organs of the major body systems interact and maintain homeostasis.

>

Compare various risk factors leading to high mortality and morbidity.

>

Describe the components of cell structure and their functions.

>

Summarize how infectious agents affect cellular growth and function.

>

Define basic anatomical terms.
General Patient Care
>

Summarize the pharmacology basics needed by a medical assistant.

>

Outline the tasks required to prepare the examination room and the patient for examination.

>

Summarize the medical assistant's responsibilities in assisting the provider with examinations.

>

Identify the steps for responding to patient emergency situations in a general patient care facility.

>

Describe the tasks required to properly maintain medical records and documentation.
Patient Care Coordination and Education
>

Review how to administer and coordinate general patient care according to professional best practices.

>

Explore the role and responsibilities in administering patient care.

>

Explore the role and responsibilities in facilitating patient education.

>

Summarize basic communication best practices and potential barriers to effective communication with patients.
Medical Administrative Assistant
>

Describe the differences between common healthcare delivery models.

>

Describe the types of services typically offered in medical offices, including general and specialty services.

>

Define ancillary services and alternative therapies.
Medical Laws and Ethics
>

Describe common legal issues related to prescriptions and medication administration.

>

Identify key legal and regulatory aspects of the healthcare environment.

>

Analyze key ethical and legal aspects of the medical profession.

>

Summarize common legal issues related to medical documentation.

>

Infection Control

>

Review the causes and diagnostic methods of various infectious and communicable diseases.

>

Explore the protective measures required to prevent infection.

>

Outline the treatments and protective measures required to manage and control the spread of infectious disease.

>

Identify procedures and protocols for responding to infection control.
Foundations of Physical Therapy
>

Describe the necessary foundations for becoming a physical therapy aide.

>

Describe the basic structure and functions of the human body, with particular emphasis on the anatomy and physiology of the musculoskeletal system.

>

Explain how physical therapy can be used to treat common medical disorders.

>

Summarize the best practices for patient preparation used by a physical therapy aide.

>

Summarize the various types of physical therapy modalities.

>

Explain how to pursue a job in the field of physical therapy.

>

Communication and Customer Service in Healthcare Office

>

Identify the various types and styles of communication used in a healthcare office.

>

Review how verbal, non-verbal, and written communication skills contribute to patient experience and outcome in a health care office.

>

Identify professional communication techniques for a healthcare office, including interviewing techniques and use of medical terminology and patient-accessible language.

>

Explore modified communication for patients with special considerations.

>

Outline protocols for providing customer service for a health care office.
Program Completion: Physical Therapy Aide
>

Prepare to take next steps for program completion.
Show more modules
Physical Therapy Aide Certifications
CareerStep's online Physical Therapy Aide training covers the knowledge and skills you need to successfully sit for industry-recognized certification. We want to support our learners in securing the certification that fits based upon your career goals and current job requirements. Your training includes an exam voucher for the certification exam listed below, relevant to your training - a significant value add.

Physical Therapy Technician/Aide (PTTC)
The PTTC demonstrates your ability to help patients who are recovering from injuries and illnesses as they attempt to regain movement and manage pain - certified by the American Medical Certification Association (AMCA).