Healthcare IT Professional Job Description
Get the download on your new job.
Get Started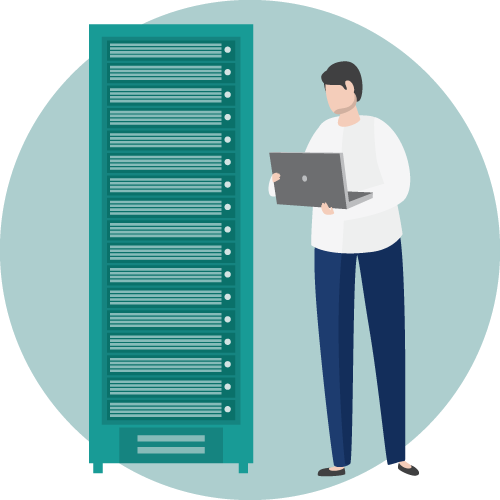 Job Duties
Working as a healthcare IT professional offers the opportunity to start a rewarding career that makes a difference. On the job, you'll play a vital role in the day-to-day operations of healthcare systems and facilities. Those working in this role are often responsible for the secure management of health information across computerized systems, and healthcare information technicians work behind the scenes in healthcare facilities to improve patient care through tech. Here's a breakdown of their responsibilities:
>

Obtaining, processing, and recording healthcare data.

>

Ensuring information quality and security.

>

Installing and administering basic computer systems and networks.

>

Determining hardware and interface problems and providing support.
Work Environment
Healthcare IT Professionals work in a variety of healthcare facilities such as hospitals, physicians' offices, home healthcare agencies, nursing homes, public health offices, and insurance companies. Depending on where they work, they may have variable schedules and work weekends and/or nights. In general, most healthcare IT professionals will work within an office setting within a healthcare facility, though they may be responsible to visit different departments to troubleshoot and repair a variety of technical issues that arise.
Pay Scale
Pay rates vary depending on geographic location and experience, and HIT professionals often qualify for traditional employment benefits. Additionally, certification and other credentials can increase your potential salary. The average salary for healthcare IT professionals is $57,910.*
Industry Demand
Healthcare and technology are two of the fastest growing industries in the United States, and technology is becoming increasingly important in providing quality patient care. The following estimates from the Department of Labor provide insights into the growing industry:
>

As the fastest growing job sector, the healthcare industry is expected to add over 2.6 million new jobs by 2030.

>

Over 667,600 new technology jobs are expected by 2030.

>

Government-mandated implementation of electronic health records is putting healthcare information technicians in high demand.