Healthcare IT Program Description
The steps to configuring a new career.
Get Started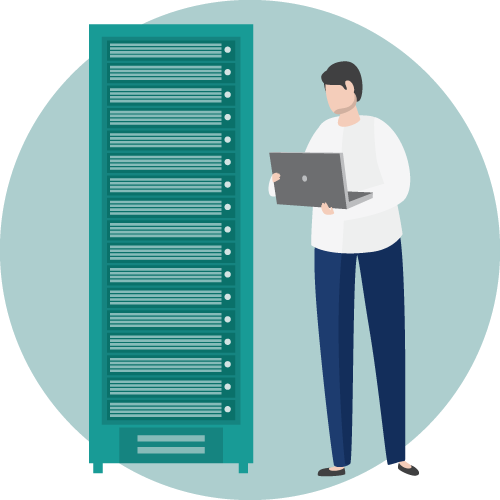 Overview
IT professionals play a vital role in healthcare, ensuring the technology that runs healthcare facilities and systems functions properly. Through the Healthcare IT Professional program, you'll learn the tech skills and the healthcare knowledge you need to succeed as an effective member of an internal IT team. You'll also work toward CompTIA A+ certification, an industry-recognized credential that will help you stand out to potential employers.
Program Timeline
You can be career ready in a matter of months through our online training program. While it's possible to finish the program sooner, you'll have a year of program access to complete your training.†
Complete in as little as 7 months†
Study Format
Training to become a healthcare IT professional is a big deal that'll lead to big changes, so you want to do it right. And right is different for everyone, which is why this course lets you learn from anywhere, at any time, and at your own pace.
Learn from home (or anywhere)
Study online (anytime)
Support
Learning online doesn't mean learning alone, because we're with you every step of the way. Real people—dedicated trainers, a technical support team, and career advisors—are all committed to your success, from pre sign up to post completion.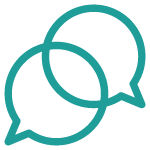 1:1 support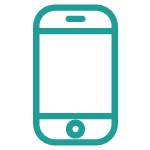 Phone, live chat, and email
Healthcare IT Professional Program Outline
Our online computer technician training is divided into 19 modules, so that you can build the skills you need to start a career on your schedule. Check out the modules below to see exactly what you'll learn.
Program Orientation: Healthcare IT Professional
>

Learn how online training works with CareerStep.

>

How to be successful in your online training program.
Computer Fundamentals
>

Learn foundational computer skills that can be used in any career.

>

Begin building your digital and technical knowledge.
Introduction to Healthcare Information Technology
>

Describe the legal and regulatory atmosphere in which HIT professionals operate.

>

Summarize the conceptual, functional, and clinical foundations of medical business operations.

>

Outline the effective use of cryptography, wireless security, and secure disposal in a healthcare information security plan.
Health Information Management
>

Learn about electronic medical records, including the different types of health records.

>

Understand records storage and retrieval processes, including numbering and filing systems and record storage and circulation methods.

>

Explain health record maintenance through the use of the master patient index and data collection, indexes, and registers.
Coding Basics
>

Learn about ICD-10, CPT, and HCPCS coding.

>

Apply the rules for sequencing procedures and diagnoses in coding.

>

Understand ICD-10-CM Official Guidelines for Coding and Reporting.
Telehealth for Clinical Support
>

Learn about what telehealth is and how it is best utilized.

>

Understand how telehealth visits are implemented and conducted.

>

Distinguish between telehealth visits from a patient's perspective and a healthcare provider's perspective.
Microsoft Office 2019: Foundations Course
>

Introduction to the Microsoft Office Suite.

>

The foundations of using Excel.
A+ Core 1
>

Learn steps for disassembling and reassembling both desktop and laptop computers.

>

Configure a motherboard using BIOS/UEFI firmware.

>

Select, install, and support a hard drive.
A+ Core 2
>

Learn to install and configure Windows.

>

Use Windows tools, including Disk Management, to manage hard drives.

>

Explain how to secure resources on a network via physical and logical access control, user authentication, and user education.
Principles of Information Security
>

Understand the best practices for information security.

>

Explain the benefits of cryptography for information security.

>

Best practices for risk management in an information security context.
Service Desk Professional
>

Develop the communication skills to be an effective service desk professional.

>

Build an understanding of technical writing in a professional support context.

>

Understand best practices for working in teams as a support professional.
Computer User Support
>

Identify the customer service skills that most benefit computer user support agents.

>

Outline strategies for troubleshooting computer problems.

>

Best practices for conducting technology training for users.
Program Completion: Healthcare IT Professional
>

Prepare to complete your program.

>

Learn about next steps for industry certification.
Show more modules
Healthcare IT Professional Certifications
CareerStep's online Healthcare IT Professional training covers the knowledge and skills you need to successfully sit for industry-recognized certification. We want to support our learners in securing the certification that fits based upon your career goals and current job requirements. Your training includes two exam vouchers for the CompTIA A+ certifications - a significant value add of several hundred dollars.

CompTIA A+
The CompTIA A+ performance-based exams certify foundational IT skills across a variety of devices and operating systems.