CareerStep Offers Free Career Advice & Resources
Posted on 09.30.2020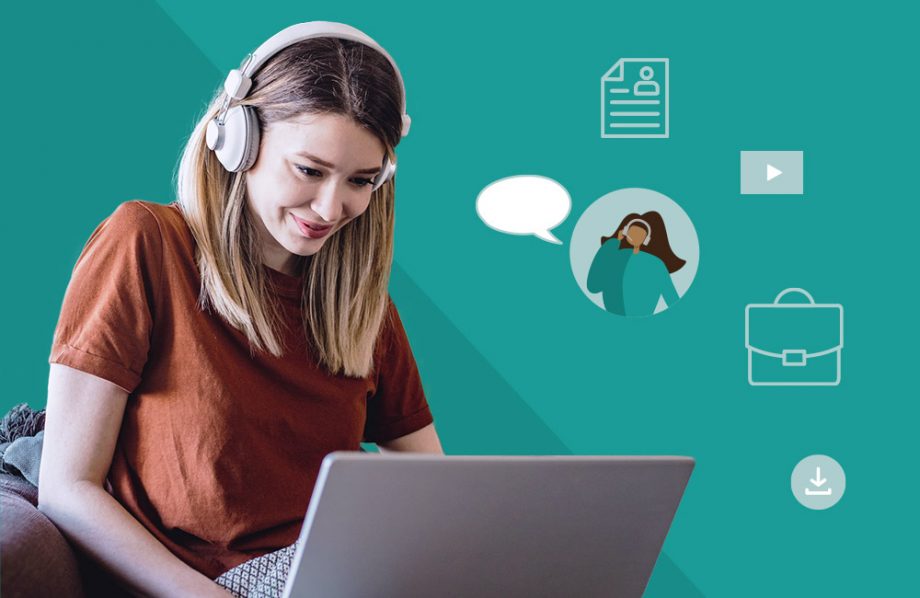 3-Minute Read
You may already know that CareerStep offers the best online career training for America's most in-demand healthcare and dental careers. But did you know that the support doesn't end — or even begin — there?
CareerStep offers free career advice and resources to help Learners throughout the sign-up process, during their training, and after they complete their online certification. While your courses teach you the hard skills needed to perform in a professional healthcare environment, these resources help you finesse the soft skills that help you get — and stay — hired.
TL;DR
Don't have time to read the whole piece? No problem. Check out our key thoughts below:
Transitioning from a training sphere to a career environment comes with a swift learning curve. CareerStep offers advisors, resources, and consulting to help Learners move forward in their career.
Real help from real people moves the needle in feeling supported and outfitted for success. Our Career Advisors are here for you every step of the way.
Courses and resources in some of the most in-demand positions today can launch you into the position you've been dreaming about. Ensure your own success with CareerStep.
Pre-Signup Information to Help You Choose Your Career
CareerStep is the premier provider of online healthcare training. We offer everything from medical coding and billing to health IT training programs. But with so many options to choose from, it's easy to wonder which path is right for you.
Our goal isn't just to provide you with top-shelf training. It's also to help make the transition from learning to loving your new job easy.
You can contact our talented team of professionals and Career Advisors to guide you on your path and share all the relevant information on our courses. You can also explore our online resources to learn more about our programs:
Video testimonials from various professionals
Motion graphics that explain different career options
Virtual "tours" of certification paths
In-Course Coaching and Troubleshooting
We know how hard it is to keep pace with training while juggling personal obligations and maintaining a full-time job.
We won't leave you behind.
Our employees are real people — not robots — who can help coach you set goals, develop a roadmap, and tackle your training with ease and confidence. Before you know it, you'll be a certified pro with a resumé that'll make your peers jealous. They're also there to troubleshoot any issues that may arise and provide the tech support you need for online learning.
Professional Training and Development for Your Team
At the completion of your course, our Career Advisors can offer career tips and interview preparation to help you outshine the competition — at no extra charge.
And, if you're as happy with your new job at the end of your training as we hope you will be, we also offer a full resource center with information to refer others in your network to CareerStep.
Want to know more about CareerStep's incredible training opportunities?