Using Your Dental Assistant Training to Determine Your Asking Salary
Posted on 11.20.2020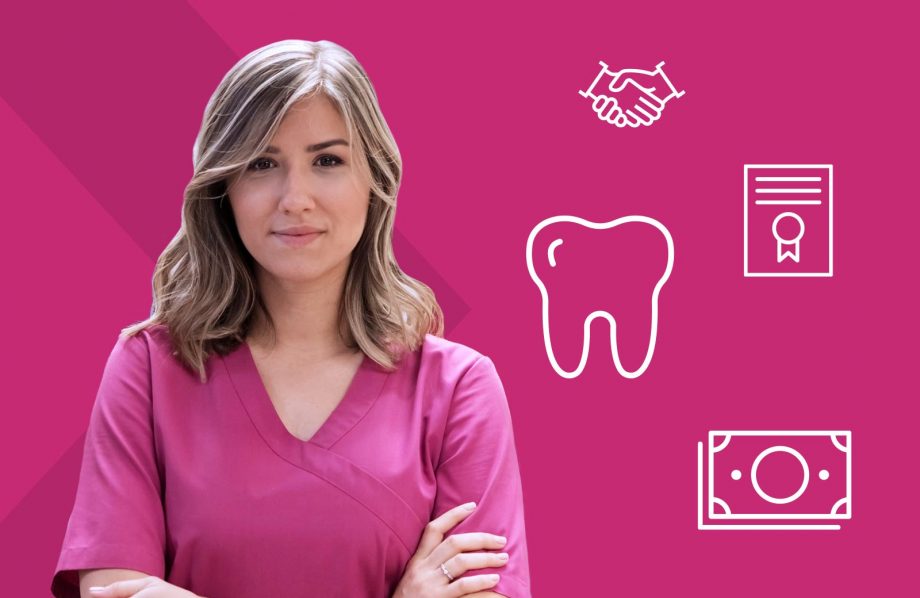 3-Minute Read
Working up the nerve to talk to your manager or supervisor about your pay is very similar to having a toothache. They're both uncomfortable, and we often try to avoid them, hoping that things will work out on their own. However, dental assistants know better than anyone that the longer you try to put it off and ignore it, the bigger the problem will become.
No matter how long you have worked in the dental industry, discussing your salary and potential pay raises never seems to get any easier. But it's one of the most important conversations you'll have during your career. Unfortunately, how exactly to have that conversation isn't covered in most dental assistant programs.
In an ideal workplace, you should — at the very least — have an annual performance review where you and your employer openly discuss your overall contributions to the company. Discussing your salary as a dental assistant should come naturally during this conversation and give you a perfect opportunity to discuss potential bonuses or pay raises.
Whether your office has these periodic performance reviews or not, you need to be prepared to discuss your salary with your employer and have realistic expectations for your position and qualifications.
The impact of your location & certifications
How much do dental assistants make? While the average salary can range from $26K a year to $40K a year, the answer to this question is more complicated than you would think. There are two significant factors that affect your salary:
A dental assistant salary will vary based on what state you work in. You can start by looking at a list of hourly wages by state. This will give you an average number for reference to get a good idea of whether or not you are being paid a fair wage.
Another factor is how much dental assistant training you have received.
Before you accept a job offer or meet with your office manager, you should be familiar with the average dental assistant salary in your area and know how your extra certifications can increase that salary. Knowing this information will help you determine when and how you negotiate.
Have confidence in your contributions
Once you have the average salaries in mind, you need to look at what you bring to the company. You know your work ethic and your overall worth better than anyone, so don't be afraid to point it out. Demonstrate your value by keeping a list of specific examples of how you help the practice run more smoothly and increase profitability. Remember, this is a business conversation, so you will need to present facts supporting your case.
A few other Do's and Don'ts of asking for a raise include avoiding direct comparisons to other employees and leaving personal finances out of the discussion. Keep the focus on you and your contributions to the business. Be willing to negotiate and make sure you are prepared with a plan of how to respond if the answer is no.
Most importantly, don't be afraid to ask what more you can do or where specifically you need to improve to receive your desired salary.
Increase your qualifications
One surefire way to achieve a higher salary is to increase your qualifications. You can easily do this (while still working full-time) through online dental assistant certification programs.
CareerStep offers several courses that can help you further your dental assistant career, including the Spanish for Dental Professionals course, which can help you develop language skills that will make you a greater asset to your office as well as increase your own marketability.
All of CareerStep's online dental assistant programs are available 24/7 so you can continue learning when it is most convenient for you and your schedule. Sign up today, and start obtaining more certifications that will increase your skills, add value to the company, and help you negotiate and a higher salary.