Working from Home with CareerStep Certifications
Posted on 07.21.2020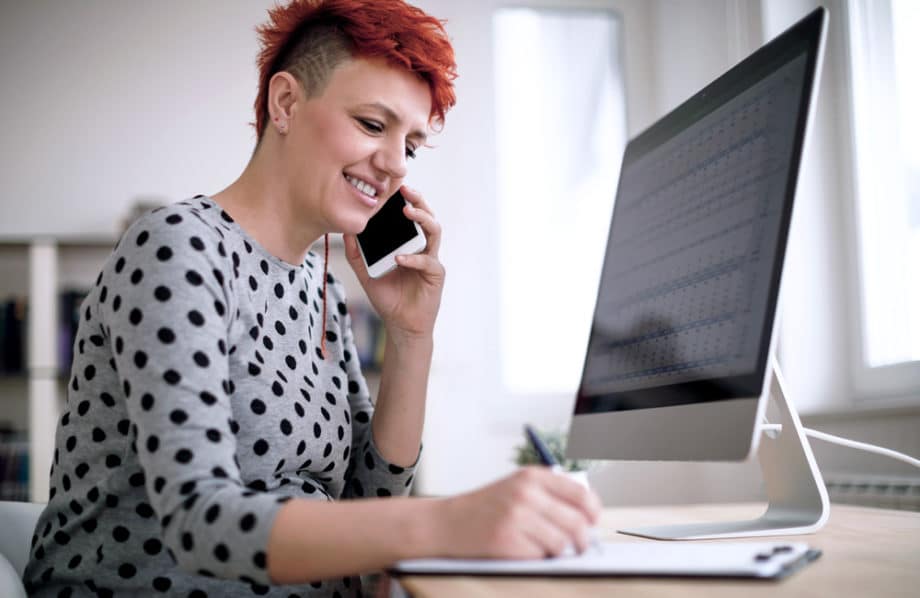 2-Minute Read
With the current COVID-19 pandemic still raging through our communities, some of us find ourselves working from home. In fact, between February and May of this year, nearly one third (35.2%) of Americans switched to remote work. Which means, when you add the 15% who were already telecommuting, about half of the country's professionals are now working from home. And while many medical professionals are considered essential workers, those who can carry out their duties remotely have been encouraged to do so.
But working from home isn't always the dream it's cracked up to be. It can be a real adjustment, and you need a particular set of traits and skills to make it work. Here are a few to think about.
TL;DR
Don't have time to read the whole piece? No problem. Check out our key thoughts below:
For individuals struggling with self-motivation, try your hand at some independent research, give yourself incentives for finishing tasks, and practice helpful habits.
Working from home begins and ends with proper organization. Having your materials organized can also improve your self-motivation!
Check-in with yourself often to ensure you're meeting deadlines, keeping a clear track record for your goals, and promoting career growth.
Self-Motivation
When you're working remotely, no one is getting you up and going but you. Some individuals thrive in a collaborative work environment where team members can offer encouragement and ideas. But when it's just you in your home office, it can be hard to stay motivated and engaged.
Luckily, with excellent communication skills and modern technology, you can still give and receive support – virtual high fives instead of in-person. You can also invest time in figuring out what you can do to motivate yourself. Try your hand at making a list of positive affirmations to read to yourself each day. Or, you could plan a fun activity or a special reward to celebrate the end of a job well done.
Organization
Without a boss setting your schedule (or looking over your shoulder), organization is key. Time management and task tracking are your best friends when you work from home. There are many different strategies and systems you can use. But it may take some time testing and experimenting to find what works best for you. You might consider trying a digital calendar to schedule your meetings, a simple to-do list to check off tasks, or a desk calendar that combines the two.
Don't be discouraged if your first plan of attack doesn't go perfectly. Remember, adaptability is another key to successful remote work.
Self-evaluation
When it's just you in your office, it's easy to suffer from a lack of feedback. Honest self-evaluation is essential if you want to continue to grow as an employee. Periodically, take time to step back and look at your work with a critical eye. What's working well? What aspects of your work or work environment could be improved? Set goals and make plans to keep them. Evaluate your progress at your next self-check-in.
Ways to Continue Working from Home
If you find that working from home jives with your personality, there are many ways to continue working remote — now and even after the world returns to the office. CareerStep offers a variety of 6-month career training programs (or less!) that can allow you to work in the medical field and still work from home.
For example, our Medical Transcription Editor program is a home career training program that offers individuals the opportunity to work from home with no commute, no daycare costs, and the flexibility to work anywhere you have a secure internet connection. Career training as a medical transcriptionist and editor will prepare you to type up written reports of the audio files doctors record after they interact with patients. You'll also be able to correct and edit written reports created by speech recognition software — both tasks you can easily do from home.
Other popular jobs that can be done remotely in the medical field include customer service, billing and coding, and virtual care support.
Explore CareerStep's job training programs for adults today!