Top 5 Job Markets That Are Here to Stay
Posted on 09.16.2020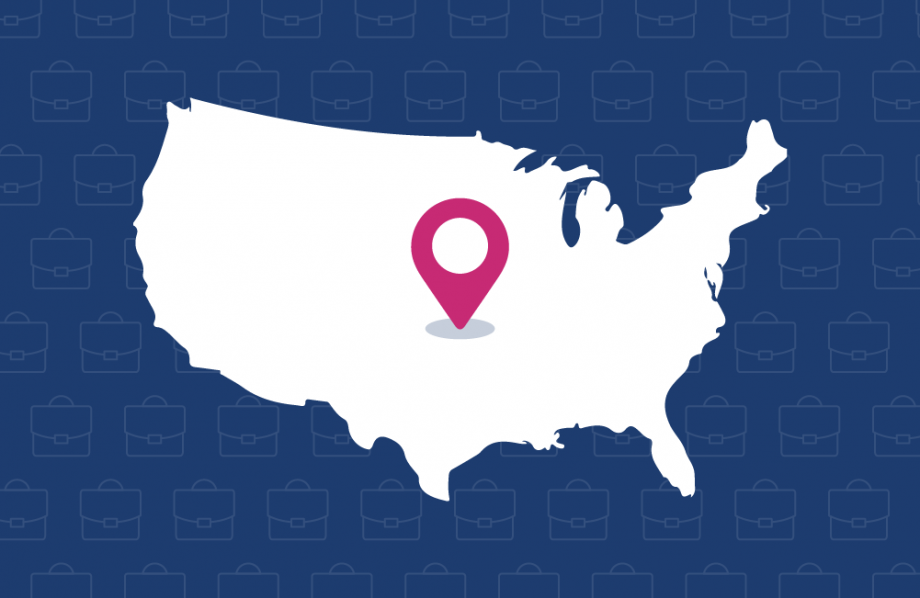 4-Minute Read
You're on the hunt for your next great job. You've got a resume that pops and you've tapped in to your social network — but before you dive deep into interview preparation and scour the internet for career tips, you should stop to give some thought to the job market. Finding the right market for your talents is an essential part of job prep, but it can get overwhelming — fast.
The term "job market" can mean many things. On the one hand, it can take into account physical locations where jobs can be found. On the other hand, it can also discount physical location entirely and focus on competition, open positions, and economic stability.
This means various factors can affect whether a particular market is on the rise or in decline. COVID-19 has majorly changed this landscape.
At the beginning of 2020, The Wall Street Journal presented its ranking for the hottest U.S. job markets. That list predicted the top five cities would be:
Austin
Nashville
Denver
Seattle
San Francisco
Then, we entered a global pandemic. Now, new research from MoneyRates.com shows that an entirely different list of cities are weathering the volatile job market better than the rest and showing the promise of staying power as the country adjusts to a new normal. The study took into account unemployment rates, job seekers per job opening, and the percentage of the market made up of industries deemed most vulnerable to the crisis.
TL;DR
Key takeaways:
Keep your eye on the cities with the highest number of jobs and the most consistent employment can give you a boost when looking for your next career.
Positions in agriculture, healthcare, construction, and IT aren't slowing down anytime soon.
CareerStep can give you a boost when it comes to interview preparation, viable career training, job-focused resources, and more.
Let's take a look at the top 5 job markets that are here to stay and explore the opportunities they might offer to job seekers like you.
1. Utah
That's right. It's not the Silicon Valley that sits at the top of the list but the Silicon Slopes. During the COVID-19 crisis, the average state unemployment rate rose to 13%, but not in Utah. In fact, the state's unemployment numbers came in at less than half of the national average at 4.5% in July of 2020. 
Utah has just 1.3 job seekers for every open position, and its diverse job market makes it less dependent on vulnerable industries.
Major industries in Utah include: 
Agriculture
Real Estate
Construction
Energy
Defense
Healthcare
Tech
2. Kansas
Dorothy may not be in Kansas anymore, but job hunters might be smart to consider a move. Kansas has maintained the sixth-lowest unemployment rate in the U.S. since coronavirus shutdowns began. 
While the average state has about three job seekers for every job, Kansas averages less than two. 
Top industries in Kansas include: 
Advanced Manufacturing
Aerospace
Alternative Energy
Animal Health
Bioscience
Distribution
Food Processing
3. Nebraska
Kansas' neighbor to the north is thriving for many of the same reasons. Nebraska consistently ranked well across the board in regards to job seekers and unemployment. The unemployment rate was just 6.7% in June of 2020. 
Like Kansas, Nebraska provides many necessities to the rest of the country, a fact that has buoyed the job market during COVID-19. 
Nebraska's economy relies heavily on industries such as: 
Insurance
Food Processing
Banking 
Government
Transportation
Manufacturing
4. Wyoming
Wyoming's low population density — the second-lowest of all the states in the U.S. — meant that the state was already in a good place to avoid much of the devastation that COVID-19 inflicted upon more populated areas. 
The state also ranks second-lowest in number of job seekers per opening and in the increase of unemployment since lockdown measures nationwide took effect. 
Wyoming's top industries include: 
Mining
Government
Manufacturing
Real Estate
Transportation
Agriculture
5. South Dakota
Rounding out the top five is South Dakota. You may think it an unlikely economic contender, but South Dakota ranked first in lowest number of job seekers per opening, lowest unemployment rate, and lowest rise in unemployment since COVID-19 began.  
Its fifth-place finish is due to the state's reliance on more vulnerable industries, like tourism, than others. 
Other major industries in South Dakota are:
Mining and Power
Agriculture
Manufacturing
Transportation
Insurance
Healthcare
Banking
Let CareerStep Help You On Your Way
Whether the current national job market has left you looking for a new position or made you consider a change in career path, CareerStep is here to help. 
CareerStep is an experienced provider of online healthcare training. The healthcare industry represents one of the most essential and resilient job markets today, and starting a career in this field is easier than you may think.
Our online courses prepare Learners for exciting careers through trusted training programs, including:
Learn more today!