Choose CareerStep for Online Medical Transcription Training
Posted on 09.29.2014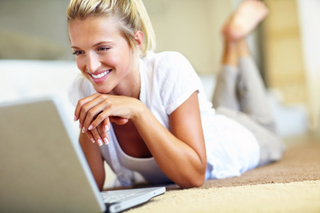 Once you've decided to pursue a career in medical transcription and once made the decision to get your medical transcription training online, the next question is what school? At CareerStep, we've worked hard to make sure that we're the first choice when it comes to online medical transcription training. Here are a few reasons why CareerStep is the best choice!
AHDI Approved
CareerStep's medical transcription program is approved by the Association for Healthcare Documentation Integrity (AHDI), the leading industry association for medical transcriptionists. Graduates can know for sure that they have the tools they need to enter the workforce with confidence because AHDI checks that courses have been thoroughly and extensively researched and carefully designed to truly prepare medical transcriptionists for the workforce. This kind of rigorous training will ensure that any and all graduates leave the program capable, educated, and ready to work!
Affordable
Our first priority at CareerStep has always been helping people improve their lives through education, and we also believe that education should not be prohibitively expensive. We work hard to make our programs are affordable and accessible to everyone. We offer a number of straightforward tuition payment plans, work with various state funding options like Workforce Services and Vocational Rehabilitation, offer MyCAA-approved programs, and have just started several scholarship programs. Additionally, CareerStep's partnerships with various academic institutions and Mountain America Credit Union provide even more potential funding options for students.
Student Support
Since our medical transcription editor training is conducted entirely online, each student can receive special attention on an individual level. Our program offers live support from experienced instructors, the opportunity to connect with classmates and graduates through online forums, and textbooks and reference materials that are included with the training program itself.
After you've completed your medical transcription training, we work to make sure that you can secure a successful job. Graduate advisors work one-on-one with students to help guide them toward the best potential career choices for their personal needs and strengths. Phone consultations, moderated online chats, and even student forums can help support students throughout their job search.
All of these student support resources combine to provide the interactive, holistic learning environment that's so important for fostering personal and professional growth. While there are many programs that can offer medical transcriptionist training online, this one-on-one interaction with instructors gives our students a competitive edge over other graduates from other online training programs.
Employer Preference for CareerStep
CareerStep medical transcription graduates have been hired by over 900 companies. We work hard to build and maintain strong relationships with employers, and graduates even have access to a database of employers to make their job search easier.
The CareerStep name on your resume can open doors and greatly reduce the amount of time you spend looking for a job post-graduation because employers know and trust CareerStep training. Many employers will even waive their typical 1-2 years of required experience when they're considering a CareerStep grad!
Real-World Training
CareerStep students graduate fully prepared to join the workforce and start their careers as medical transcriptionists. Our medical transcription training is built on employer feedback to make sure the skills we teach are relevant, up-to-date, and attractive to potential employers. Over the years, medical transcription has undergone a number of significant changes to adapt to the ever-evolving healthcare industry. By incorporating these changes into our curriculum, we ensure that our students face the future with confidence. In fact, the majority of our students find jobs only weeks after finishing their studies!
The CareerStep Medical Transcription Editor program is uniquely suited to helping you prepare for rewarding new careers and achieve your dreams. We work to provide you with all the tools you need to start your new career in this growing and dynamic industry. We hope that you'll join us and let us help you realize your ambition of being a medical transcriptionist!