Announcing the CareerStep BIPOC Scholarship Recipients
Posted on 02.01.2021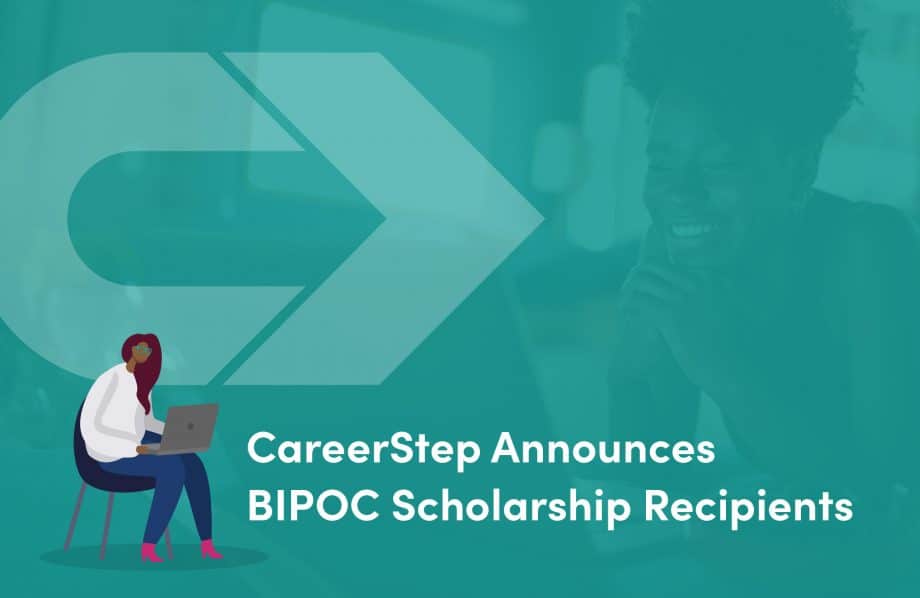 In 2020, we committed to do more to advocate for diversity, equity, and inclusion. In pursuit of this promise, we launched our first annual CareerStep BIPOC Scholarship program specifically for Black, Indigenous, and People of Color who want to begin or grow their careers in the healthcare industry. 
Today, as we celebrate the start of Black History Month, we are proud to announce the names of four scholarship winners and four runners-up.
The Winners:
The winners will select a CareerStep program and receive additional AdvantEDGE mentoring throughout their training.  
Alma Orduno
Qiana Wallace
Shyina Nisbeth
Raylon Joseph
The Runners-Up:
Each runner-up will receive a $1,000 credit toward the CareerStep program of their choice. 
Sharon Bates
Diamond Lytch
Nonalyn Macasa
Tatiana Smith 
Members of The Utah Black Chamber of Commerce leadership team served as the judging committee and were impressed with all eight semi-finalists. They wish them the best as they embark on their healthcare training. 
When asked how they would move diversity and inclusion forward in healthcare, our winners shared some of their experiences and insights.
Here are some excerpts that inspired us: 
"Though being dubbed "HealthCARE", it is a known fact that many people in black and brown communities in America avoid doctor's offices and/or skip routine check-ups due to fear and the sentiments of being uncared for, unheard, and/or that their concerns and pains are not taken seriously. Representation matters: no matter how one identifies, just seeing a healthcare provider that looks like you do will instantly de-escalate an already stressful health event…The only way forward is diversity, inclusion, visibility, and respect. Health CARE is having a heart of service for all people." – Raylon Joseph 
"In order to make a change in healthcare, one has to be a catalyst for this change; a shift of that nature should be done smoothly and effectively. In order for such a change to take place, the culture of the system has to be transformed, so I would make it clear as to why we need this change and how it will take place, then implement the change and then reinforce the change with the persons already in the system." – Shyina Nisbeth
"The background I come from, women aren't thought to be smart enough to go further in life than high school, and I will be honest, that was me until I showed myself that I could take the chance to make something of myself. That is what I want to do with pursuing a career in healthcare. Not only will I be able to give back to the community that helped make me the person that I am, but I can also bring more diversity and inclusion in healthcare because I will be an example to my community…The only way to make change happen is first to be the change yourself; then others will see and follow in your footsteps." – Alma Orduno 
"When each member can share a skill or idea, the pool of ideas is greater…I am committed to fostering an inclusive work environment that attracts, engages, and retains a diverse workforce to drive healthcare innovation that betters the lives of the patients we will serve. Integrating different backgrounds and perspectives within all facets of our organization is what allows us to continue delivering on our mission to educate and sustain a healthy vision." – Qiana Wallace
Congratulations to the BIPOC Scholarship winners and runners-up!