Frustrated by the Coding Practicum?
Posted on 09.03.2014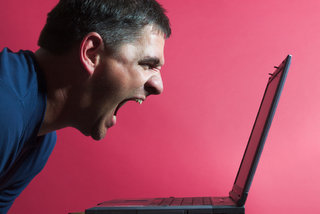 You just got through the coding modules. E/M coding almost killed you, but you survived. Now you're looking back and wondering if you remember anything from the last four modules. At the same time, you are looking ahead at the giant pile of reports to code in the practicum; you may have even coded a few of them. You may feel frustrated, overwhelmed, and possibly astonished at the work it takes to learn medical coding. From someone who has been where you are now, allow me to offer a few words of advice…
PERSPECTIVE
Learning to use your books and apply guidelines has been the focus of the course thus far. Now you get to work on developing a new skill—abstraction. The practicum is composed of authentic medical charts, dictated by actual physicians in patient care situations. This means you will be reading physician-level writing and abstracting the pertinent info for code assignment. Abstraction is definitely a skill unto itself. A huge part of going through each of these charts is learning to identify key words and phrases and turn them into the right codes—this takes A LOT of practice. Don't expect to be able to get all the codes right immediately!
GRADES
Your scores on the practicum reports are not considered when we determine your eligibility to take the final exam. You need to attempt every report, but you do not need to get an 85% on them like you do on the Unit Tests and Module Exams. This gives you the opportunity to learn from each report by going through the documentation and coding what you can, submitting your codes, and working backward from the codes you missed. This is a valuable way to learn abstraction while simultaneously gaining indexing skills and learning which codes are appropriate for disparate report types.
The practicum component of online medical coding training takes a lot of discipline, but hopefully with these ideas in mind you can move through the reports with a little less stress and, instead, focus on learning from each report.