What Do Employers Look For In A Medical Transcriptionist?
Posted on 09.01.2014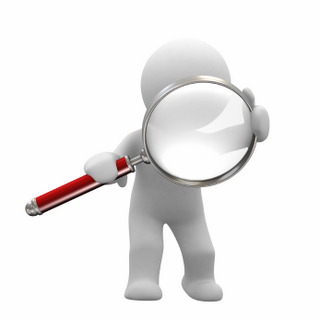 Beginning any new career can be a daunting task, often filled with uncertainty and doubt. However, becoming a medical transcriptionist doesn't have to be. With the proper training and the right information, you can know for sure that you're skilled, well-trained, and up-to-date with the industry. Here are a few basic tips to help you understand exactly what employers are looking for in a medical transcriptionist.
Your Role
The main purpose of a medical transcriptionist is to transcribe medical records and reports. Doctors will record their patients' histories, current health reports, and medical charts, and your job will be to transfer these recordings to a printed format. These reports will then be permanently saved so that doctors or other healthcare professionals can easily access them in the future as they are needed. Because of the permanence of these medical records, clarity and accuracy are of paramount importance to a medical transcriptionist since a patient's future treatment could depend heavily on the reports created by the medical transcriptionist.
Ideal Characteristics
While true for almost any job, employers of medical transcriptionists especially value quick learners and people who are eager to learn. Self-discipline is another very important trait, since many transcriptionists work from home. People who are focused and have good time management skills will be able to work more effectively, even if they're not being directly supervised. Other valuable traits include organization skills, multitasking, and reliability.
Desirable Skills
While proper training is crucial to becoming an effective medical transcriptionist, there's more to the job than just the training. Your job is to produce written documents, so a knowledge of proper grammar and effective syntax will be an excellent asset. What's more, since the documents you create have to be copied from sound files, swift typing, strong concentration, and good listening skills are also very valuable to employers.
Your First Steps
If you think you have what it takes to be a medical transcriptionist, then the first step is to get the right training and certifications. CareerStep offers employer-trusted curriculum in a simple, easy-to-use, online format that lets you study and progress at your own pace. The program itself can be completed in as little as four months, and it not only covers needed training in medical terminology, pharmacology, anatomy, and grammar and punctuation but also helps you gain hands-on experience transcribing real medical reports. By the time you're done with the training, you'll be career-ready and confident in your ability to enter the world of healthcare!
So do you consider yourself to be self motivated and driven? Do you think you can function well under pressure while keeping deadlines in check? Are you looking for an exciting new career that offers you the opportunity to work from home? In that case, a career as a medical transcriptionist might be just what you're looking for!
If you're already a CareerStep student or graduate is there any word of advice to those considering this career that you would offer? Let us know in the comments below!