Entry-Level Dental Assistant Job Preparation List
Posted on 09.02.2021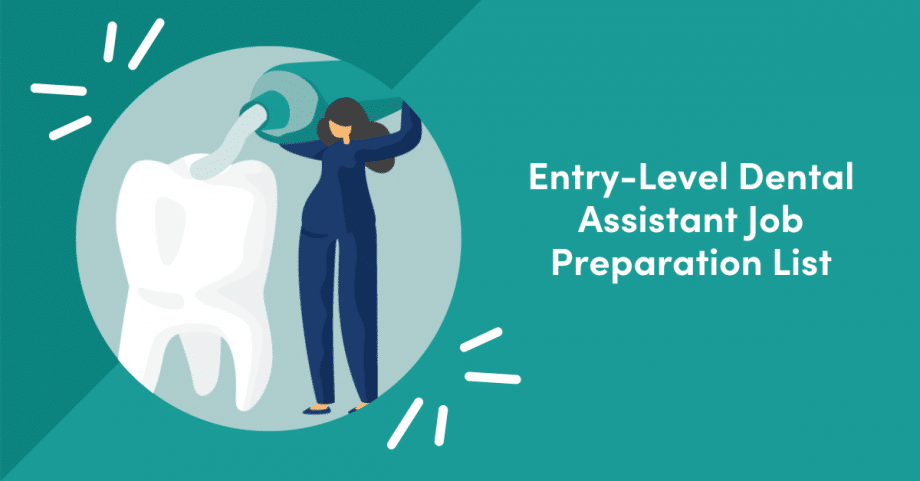 Read Time: 2 Minutes
Deciding to pursue dental jobs is a wise choice. Dental assistants earn on average $19/hour, according to the Bureau of Labor Statistics. With a projected growth of 19% from 2016 to 2026, you'll have both financial and job security working in the dental industry.
To ensure you get the entry-level dental job you want, begin your job prep with this checklist:
Proper Training and Certifications
Effective Resume and Cover Letter
Sharp Job Interview Skills
Proper Training and Certifications
If you are looking for engaging online dental assistant certification preparation programs, look no further than CareerStep. With flexible, fully online training that teaches concrete job skills, you'll complete your program with a highly specialized toolset. The proper training and certifications will make you a top hire when applying for your first entry-level dental job.
"I'm so grateful to have the opportunity to take CareerStep's Entry-Level Dental Assistant program. As a stay-at-home mom of over six years, I am eager to put my training to use and get back to working." 
—Carrie, CareerStep Learner
Effective Resume and Cover Letter
Now that you've invested in your training, you'll want a professional resume and cover letter. If the idea of creating a resume from scratch is overwhelming, Monster.com has provided this dental assistant resume template to help you get started. Remember, you'll want to highlight that you completed one of the top-rated online dental assistant programs in the country. 
You'll also want a stellar cover letter that describes your skills and experience, and lets your personality shine. Monster.com recommends you show that you can deliver service with a smile. You'll want your letter to be both concise and compelling. Monster also has a dental assistant cover letter template to help you get started. 
Sharp Job Interview Skills
You've got the right training and a polished resume and cover letter. Now it's time to begin interview preparation. Dentistry IQ recommends keeping your answers to 2 to 3 minutes and planning on only speaking about one-third of the time. While you want your answers short, you'll also want them to be interesting and reveal your work ethic. 
When the day of your interview arrives, relax. Be sure to dress appropriately and show up on time. We also recommend you prepare a few questions of your own to show that you have researched the company and are interested in working there. Don't forget to follow up with a thank-you note! 
Now is the time to join a growing market in the dental industry. With super flexible programs that are aligned specifically with job market needs, CareerStep will help you prepare for an entry-level dental assistant job that will be fun, engaging, and secure.