New Initiative to Provide Training Opportunities in Rural Areas
Posted on 06.25.2015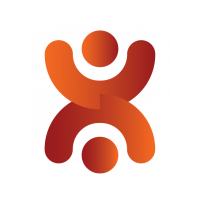 CareerStep, an online provider of career-focused education and corporate training, is teaming up with M*Modal, a leading provider of clinical documentation and Speech Understanding™ solutions, to provide training and job opportunities for those interested in medical transcription careers, with a focus on training, developing and recruiting for these transcription careers in rural areas of Kentucky and West Virginia.
As part of this collaboration, M*Modal will offer employment and signing bonuses to graduates who graduate with honors or high honors status from the CareerStep training program.
"Hospitals need high-quality documentation to ensure the best possible patient care, and CareerStep is a great resource for skilled new hires in medical transcription services," said Bill Donovan, Senior Vice President of Human Resources at M*Modal. "M*Modal has enjoyed a very productive relationship with CareerStep over the years in placing graduates in rewarding jobs, and we are excited to continue this partnership in the Appalachian region."
CareerStep and M*Modal have had a close relationship for many years with M*Modal frequently hiring CareerStep medical transcription graduates. The companies mutually benefit from the relationship as it enables CareerStep to place graduates in rewarding jobs while providing M*Modal a trusted source to turn to when in need of new hires.
"We place a high value on our relationship with M*Modal and the opportunities this partnership provides for our graduates," said Ryan Ewer, CareerStep Chief Marketing Officer. "Our mission is to help our students improve their lives, which happens when they are able to use their education to get a better job. At the end of the day, training is simply how you get to that rewarding career. Our relationship with M*Modal helps provide the payoff for our students—it helps them turn their education into a job so they can start working, earning, and building a better future for themselves and their families."
CareerStep and M*Modal are now expanding their relationship beyond general training and recruiting to additionally focus specific efforts in rural areas of Kentucky and West Virginia. Medical transcription is a great opportunity for individuals in these areas because employees are hired to work from their homes. This opportunity to work remotely expands the employment possibilities where more traditional employment may be limited.
"As one of the largest medical transcription service providers in the U.S., M*Modal is known for delivering fast, high-quality clinical documentation to hospitals, clinics and practices," said Mr. Donovan. "Medical transcriptionists play a crucial role in improving patient health, and we are looking for passionate, highly skilled professionals to join our team through CareerStep's training."
CareerStep's online career training programs are available for anyone interested in training at home to work at home, and general information can be found at CareerStep.com or by calling 1-800-411-7073.
About CareerStep
CareerStep, an online provider of career-focused education and corporate training, has trained over 85,000 students, has more than 150 partnerships with colleges and universities nationwide, and provides training for several of the most respected healthcare employers in the nation. CareerStep is committed to helping students and corporate employees alike gain the skills they need to be successful in the workplace, improving lives and business results through education. CareerStep's training programs are currently focused in healthcare, technology and administration, and more information can be found at www.careerstep.com or 1-800-246-7836.
About M*Modal
M*Modal is a leading healthcare technology provider of advanced clinical documentation solutions, enabling hospitals and physicians to enrich the content of patient electronic health records (EHR) for improved healthcare and comprehensive billing integrity. As one of the largest clinical transcription service providers in the U.S., with a global network of medical editors, M*Modal also provides advanced cloud-based Speech Understanding™ technology and data analytics that enable physicians and clinicians to include the context of their patient narratives into electronic health records in a single step, further enhancing their productivity and the cost-saving efficiency and quality of patient care at the point of care. For more information, please visit www.mmodal.com, Twitter, Facebook and YouTube.