Top MyCAA Programs for Military Spouses
Posted on 12.19.2022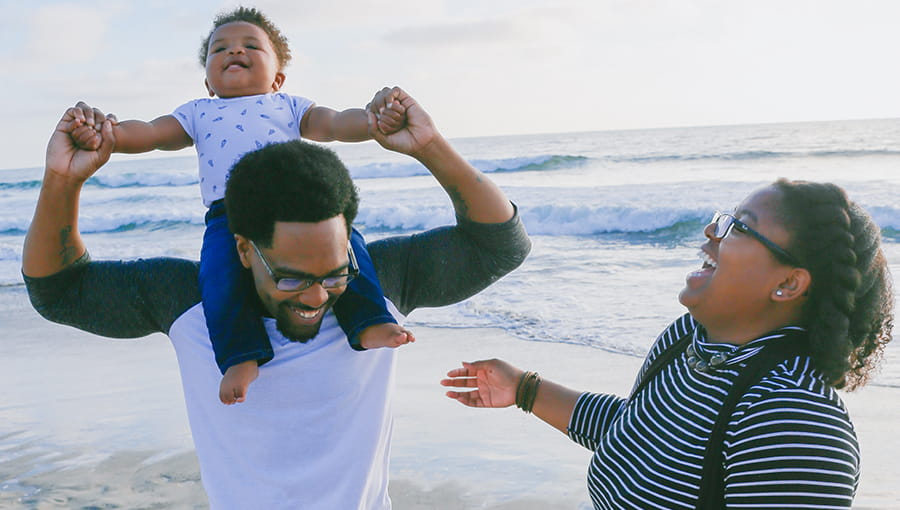 Being a military spouse can be tough if you're looking to work on building your own career. Moving every couple of years means that even if you find a  job you like, you might have to leave it sooner rather than later. My Career Advancement Account (MyCAA) offers affordable training programs to eligible military spouses who have finished high school, so you can reach your goals with career training that works with your spouse's assignments, and can help you prepare for a job that can move with you too. Check out these top MyCAA approved CareerStep programs to help launch your career.
Top MyCAA Programs
If you're looking to begin training for a career in a way that fits your military lifestyle, there are a couple of options from which to choose. Run by the Department of Defense, MyCAA funding can be a great way to help you on the journey of earning your license, degree, or certification. You will want to make sure, though, that you choose a career training program that is approved by MyCAA so you can get the most out of your benefits. To make it a little easier, we've put together a list of five of the best MyCAA-approved careers you can train for from anywhere, and what they do.
Medical Assistant. Medical assistants perform a variety of roles, both clinically and administratively. They perform patient care, like taking vitals, basic wound care, and assisting during procedures. They also help the offices stay functioning smoothly, by answering phones, scheduling appointments, and managing medical records. Like CDIs, medical assistants can expect job security. It's a growing field that's transferable to wherever you may go.
Pharmacy Technician. Pharmacy technicians assist licensed pharmacists in settings like clinics, hospitals, retail locations, and even assisted living facilities. They provide customer service, help with entering patient and medication information into the computer system, and verify prescription information. While you can take your skills with you wherever you move, it's important to note that different states have different rules for being a pharmacy technician. Most require passing a certification exam, after which you'll need to register with the state's Board of Pharmacy.
Dental Assistant. Dental assistants are the backbone to any productive dental office. They take care of office essentials, like scheduling appointments and maintaining records, as well as performing clinical tasks like instrument sterilization, assisting dentists during procedures, taking dental impressions, and so much more. Working in a fast-paced environment that works directly with the public, dental assistants can look forward to a growing job market.
CompTIA Certification Pro. Moving away from the medical fields, working with computers is another great option for those learners who may be moving locations every few years. Most businesses rely on computers, so having trained, knowledgeable professionals to help maintain those systems is essential to running a successful business. People working in computer information systems and IT ensure that all technology is up-to-date and functioning smoothly. Another steadily growing industry, many CompTIA jobs can even be performed remotely.
Outpatient Clinical Documentation Improvement Specialist. A clinical documentation improvement specialist, or CDI, reviews patient health records for accuracy and documentation. They understand medical billing and coding, as well as medical terminology and anatomy and physiology. Working in doctor's offices, clinics, and hospitals, it's a career that can be found in any place you're stationed. In fact, it's even becoming more common for CDIs to have a work-from-home option, depending on the specific job.
How to Find a MyCAA Program That's Right for You
If you're not interested in any of the career fields we've listed, that's ok! If you're short on time or looking for a specific program or job, check out this list with all of the Career Step programs approved for MyCAA funding. The key things to remember when picking a program as a military spouse are its portability, trustworthiness with employers, and whether or not it is led by instructors.
With CareerStep, you can take advantage of your MyCAA benefits and train for in-demand careers on your schedule. Because our programs are online and self-paced, you can learn the skills you need from wherever you are in the world, whenever you have time. Besides having many flexible programs that are eligible for MyCAA benefits, most of CareerStep's online training programs also prepare you for industry certification that can help you stand out and qualify for in-demand jobs.
Find a Career That Moves With You
Once you've found a program that suits your needs and interests, you'll be ready to start the MyCAA application process. Once you're set up, call a CareerStep Advisor today at 1-855-261-7366 to enroll!