Certified Professional Coder (CPC) Exam Details
Posted on 06.18.2014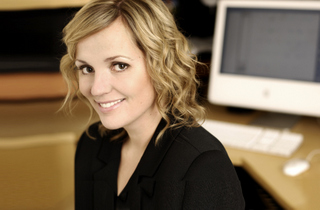 So you're thinking about a national certification exam? Here are some of the frequently asked questions we get from students and graduates preparing to get certified. For the most up-to-date information and more detail, you should visit the AAPC website.
CPC Exam FAQs (the CPC is offered through AAPC):
How much does it cost to take the CPC exam?
You must be a member of AAPC to take the CPC exam. The CPC exam costs $399 and membership costs $170. As long as your CareerStep is still current, you qualify for the student membership price of $90.
How do I sign up for the CPC?
You must register for the CPC and schedule it at least 3-4 weeks in advance from your desired testing date. Exam availability and dates are posted on the AAPC website. The exams are offered through local AAPC chapters, and there are usually multiple chapters in every state. As each chapter offers exams 4 times a year, there is usually an exam date every few months.
Where do I take the test?
You take the CPC exam in person at a local testing center. To locate an exam site for the CPC:
Click Locate/Schedule an Exam.
Select your state.
Select an exam location and date.
What is the AAPC?
The AAPC, also known as the American Academy of Professional Coders, was created to provide professional development and standards for the medical coding industry. Through the AAPC, medical coders can receive documented certifications indicating their knowledge and understanding of Medical Billing, Medical Auditing, Medical Compliance, and more.
What is AAPC certification?
The American Academy of Professional Coders (AAPC) will issue AAPC certifications to individuals who receive a passing score on the various CPC exams. The AAPC certification shows potential employers that you are educated in the field and have earned your badge of competence and dedication.
There are four primary AAPC certifications that you can earn:
The first three certifications we have listed are the basic Certified Professional Coder certifications. The CPC is for coders who work in a medical office and covers all of the basic aspects of the coding profession, such as coding guidelines, medical terminology, diagnostic codes, and more. The CPC is the most popular certification in the field, and is a great place to start.
The CPC-H is for outpatient department coders who work in a hospital setting. The CPC-P is for those who are employed by insurance providers, Medicare, or Medicaid. The fourth AAPC certification is the Certified Interventional Radiology Cardiovascular Coder (CIRCC). Those with the CIRCC certification are responsible for billing-related duties for cardiac invasive radiological procedures.
Beyond the four main AAPC certifications, coders can also pursue a certification in Medical Auditing, Medical Compliance, and the Practice Manager Certification. 
In addition to these primary certifications, coders also have the opportunity to increase their credentials and abilities by earning additional specialty certifications. These specialty certifications apply to specific areas of the medical field, such as surgery, cardiology, family practice, etc.
What is the difference between AHIMA and AAPC?
The AHIMA, or American Health Information Management Association provides certifications that are closely related to Certified Coding Specialists (CCS) and are primarily focused on the mastery of in-patient and out-patient coding.
The AAPC, as mentioned above, is related to the education and development of certified professional coders (CPC).
When it comes to employment, some clinics, or physician's may prefer one certification over the other. It's important when looking for employment as a medical coder to always acknowledge whether or not the employer has specified which certification they prefer.
Am I allowed to bring any notes or books?
You are only allowed to bring your three code books with you the day of the exam (your ICD-9, CPT, and HCPCS). The code books must be versions from the current or previous year. You cannot have anything attached/glued/stapled into your books, but you can highlight, tab, and have notes handwritten on the pages.
How many questions are on the CPC?
The Certified Professional Coder exam is a lengthy one, so you'll definitely want to prepare for a long test that stretches out over a long period of time. The CPC exam is a 150-question exam—all multiple choice. You have 5 ½ hours to complete it. This time allotment gives you roughly two minutes per question.
How many questions can you miss on the CPC exam?
In order to pass the Certified Professional Coder exam, you must get a score of at least 70% or higher, which means you may miss a total of 45 answers. It's important to keep track of your progressive scores as you take the test exams offered by the American Academy of Professional Coders.
If you miss more than 30% of the questions on the test exam, try and try again until you succeed! This is where the CareerStep learner's resources and community forums really come in handy. Take note of the questions you miss and the areas you're struggling with, and turn to our wealth of resources for additional study, or send out an SOS on our community forums for other CareerStep learners who have conquered the AAPC CPC exam.
What is the pass rate for the CPC exam?
The AAPC has not released info about the pass/failure rates for the exam. Regardless of the CPC exam pass rate, CareerStep can give you the resources you need to be one of the success stories.
The pass rates for our CareerStep test-takers are much higher, as we prepare our learners with additional resources and quizzes along the way. And our final course exam will help prepare you for the real thing with a passing score of 75% or higher.
Is the CPC exam all multiple choice?
Yes, all 150 questions on the Certified Professional Coder exam are multiple choice. Some consider this a good thing, but be careful; with all of the different codes and coding scenarios, it can be easy to confuse answers because they'll look quite similar.
You may want to reach out on CareerStep's community forums and ask if anyone has any useful tips for remembering the correct codes for certain situations. 
How many times can you take the AAPC CPC exam?
You can take the exam as many times as you need to pass it, but don't forget about the CPC exam fees. As we've mentioned, it costs $390 to take the Certified Professional Coder exam, and with each payment you are also offered a free retake. If you fail both tries, you will be required to pay the CPC exam fees again for your next two tries.
What does this mean for you? It means that your study skills will make a massive difference in your bank account. Take all the time you need to study, take practice tests, and get help from others who have taken the exam so that you don't have to pay $700 or more to join the field as a medical coding specialist.
Oh, and did we mention that our program includes one voucher for you to take the exam? So, if you complete your training through CareerStep, take advantage of all of our additional study tools and resources, and ace the exam on your first or second try, you won't have to pay another dime to earn your certification!
How long is the CPC exam?
The AAPC CPC exam is 150 questions, for which you are allowed five and a half hours to complete. It is imperative that you practice studying for long durations of time so that you can become accustomed to keeping your brain sharp for such a long time period.
What kinds of questions are on the exam?
About 70% of the questions are coding scenarios and the rest cover topics such as medical terminology, anatomy, etc.
These questions are broken up into 17 different subject areas with up to ten different questions in each. To help you study effectively, we've provided you with a list of content areas to prepare for:
Surgical procedures performed on the…

Integumentary system
Musculoskeletal system
Digestive system
Respiratory system
Cardiovascular system
Hemic and lymphatic systems
Mediastinum and diaphragm
Urinary system
Reproductive systems
Maternity and delivery
Endocrine system
Nervous system

Evaluation and management (Inpatient, outpatient, nursing, etc.)
Anesthesia
Radiology and laboratory pathology
Medicine and medical terminology
Anatomy
Coding guidelines, compliance, and reporting for ICD-10-CM, HCPCS, and ICD-10
What do I have to score to pass?
An overall score of 70% is a passing score on the CPC exam. Exam results are provided to you within 7-10 days following the exam date.
What if I don't pass?
If you do not pass, AAPC provides you with scores from your weakest areas to help you study for a second attempt. A free retake on the CPC is included with the price you paid for the first attempt. You can retake the exam as soon as another exam date is available.
What is the Apprentice status?
If you do not have 2 years of work experience before taking the CPC exam, you will receive a CPC-A credential after passing. The "A" stands for apprentice. Once you submit proof of 2 years of coding work experience, you can have the apprentice status removed from your credential. The CareerStep program satisfies one of the two years required.
What if I move? Will I ever have to recertify?
The CPC is a national exam and is thus recognized in all 50 states. Once you pass, you do not have to retake the exam itself again as long as you submit 36 CEUs to AAPC every 2 years. For more information on CEUs, you can visit AAPC's website.
How do I prepare for my CPC exam?
Everyone studies a little differently. Here are a few ideas:
Review areas you could improve on the CareerStep final exam. If you passed your CareerStep final exam on your first try, take advantage of the available retakes for additional practice.
Review the reports in the practicum and the information in the program.
Use the CareerStep forums and CareerStep support team for tips on the certification exams.
AAPC sells 3 practice exams and prep books that some students recommend for added preparation.
We hope all your questions about medical billing and coding have been answered with this post. Still have some questions? Feel free to call us or request more info on our website.