Is CareerStep Legit?
Posted on 07.05.2023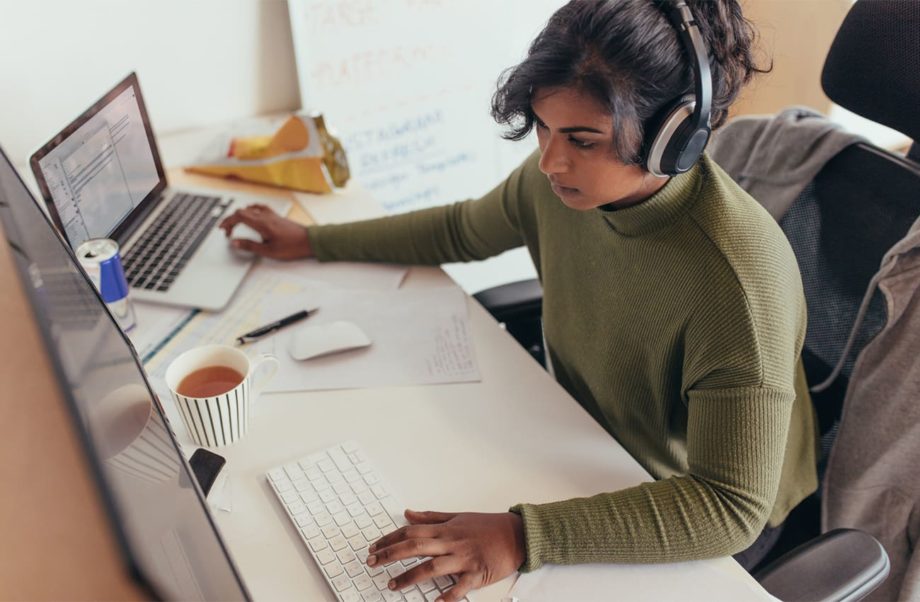 Author: Lauren Ambrosio
Time to Read: 6 minutes
Finding a good paying job these days isn't just about A. a fulfilling career doing something you enjoy, it's about B. money. One way you can find a passion that pays the bills is to do some online training in the field you're interested in, and having some formal training or a certification can give you an edge when looking for a job. If you want to get into a higher-paying industry like healthcare, wellness, administrative, technology, or healthtech, keep reading!
How do I know if an online program or job training course is legit?
Before you begin any job training course, you should make sure that the program or entity is legit. You need to ask yourself:
Will I get the training I need to successfully pass my certification exam?
Am I able to dedicate time to completing the program and does it work with my schedule?
Does the training prepare me for getting a higher-paying job?
Are there resources available to help me stay on-track and be successful?
Keep reading to learn more about finding the training or certification program that will help you get the job you want.
What is CareerStep?
CareerStep is an established online career training provider offering a diverse range of digital programs designed to equip individuals with the skills and knowledge needed to excel in their chosen professions. The institution provides comprehensive training in various high-demand industries, including healthcare, technology, and others. Their programs are tailored to meet the evolving needs of today's job market, ensuring that graduates are well-prepared for the challenges and opportunities that await them.
Is CareerStep accredited?
No, CareerStep is a training program. CareerStep works with employers and professional groups to create programs that teach you the skills you'll need on the job.
CareerStep programs also help you prepare to earn certifications. These certifications show employers that you have the skills they need. Some of the certifications you can train for with CareerStep include:
The goal of CareerStep is to get you ready to start working in your new career as soon as possible.
Is CareerStep legitimate
Yes, CareerStep is legitimate. It has over 25 years of history providing effective career training and has a workforce of more than 125 employees who are dedicated to supporting learners, recognizing the personalized nature of the learning experience despite it being digital. Additionally, CareerStep has successfully trained and assisted over 150,000 learners in securing employment and earning income.
CareerStep reviews and testimonials
Many students have shared their success stories after completing CareerStep programs. These stories show how the training they received has helped them start new careers, get promotions, and achieve their goals.
Read more: How CareerStep Can Help You Get Hired
CareerStep's partnerships and industry connections
CareerStep has formed partnerships with over 150 colleges and universities. This means that you can sometimes get academic credit for your CareerStep training, and you might be able to use financial aid to pay for your program. CareerStep has also formed partnerships with employers like Walgreens and CVS Pharmacy. These relationships can help you get a job after you finish your program.
Is CareerStep accredited by AAPC and AHIMA?
CareerStep's medical coding and billing program is recognized by both the American Academy of Professional Coders (AAPC) and the American Health Information Management Association (AHIMA).
Is CareerStep worth it?
If you're looking to start a new career quickly and affordably, CareerStep can be a great option. The programs are online and self-paced, so you can learn on your own schedule. And because the programs are designed to prepare you for specific jobs, they can help you get into the workforce faster than a traditional college degree.
Read more: CareerStep Financing & Payment Options
Can CareerStep help you get a job?
CareerStep doesn't just teach you skills, they also help you get ready to find a job. Their programs come with support from Career Coaches who can help you prepare for interviews and understand what hiring managers are looking for. They also offer services like resume review and help with job searches.
Read more: CareerStep Offers Free Career Advice & Resources
Are online training programs legit?
Online organizations like CareerStep are providing legitimate training programs as a way to get the skills you need for a new career. In fact, more and more people are choosing online training because it's flexible and affordable.
Is CareerStep a real training program?
Yes, CareerStep is a real training program. We offer the following training programs in a variety of industries:
| Job Category | Job Titles |
| --- | --- |
| Healthcare Jobs | Medical Laboratory Assistant, Sterile Processing Technician |
| Patient Care Jobs | Patient Care Technician, Pharmacy Technician, Phlebotomy Technician, EKG Technician, Hemodialysis Technician, Medical Assistant |
| Wellness Jobs | Fitness and Wellness Coach, Nutrition and Personal Trainer, Physical Therapy Aide |
| Dentistry Jobs | Dental Assistant |
| Animal Care Job | Veterinary Assistant, Veterinary Receptionist |
| Mental Health Jobs | Mental Health Technician, Behavioral and Psychiatric Health Technician, Peer Support Specialist |
| Health Data and Technology Jobs | Certified Healthcare Documentation Specialist, Clinical Documentation Improvement – Inpatient, Clinical Documentation Improvement – Outpatient, Medical Billing, Medical Coding for Inpatient Services, Medical Coding and Billing Professional, Medical Records Specialist, Medical Scribe, Medical Transcription Editor, Physician Coding Specialist, Release of Information Specialist |
| Administrative Jobs | Child Care Administration, Executive Assistant, Medical Administrative Assistant, Medical Office Manager, Professional Bookkeeping |
| Technology Jobs | CompTIA Certification Pro, CompTIA Network +, CompTIA Security +, Computer Technician, Healthcare IT, Help Desk Technician, Microsoft Office 2019 |
Confidently change careers with job training from CareerStep
CareerStep is a legitimate provider of online training for healthcare careers. Their programs are recognized by professional organizations and their graduates are hired by numerous employers across the country. If you're interested in starting a career in healthcare and are looking for flexible and affordable training, CareerStep could be a good fit for you.
Before enrolling in any program, make sure to do your due diligence. Research the program thoroughly, read student testimonials, check out their partnerships and credentials, and if possible, talk to graduates of the program. It's also a good idea to verify what kind of job placement assistance is offered, as this can make a significant difference in your post-graduation job search.
As with any career decision, it's essential to consider your personal goals, circumstances, and interests. CareerStep may offer the training and support you need to succeed – give us a call today at 1.800.411.7073 to get started.