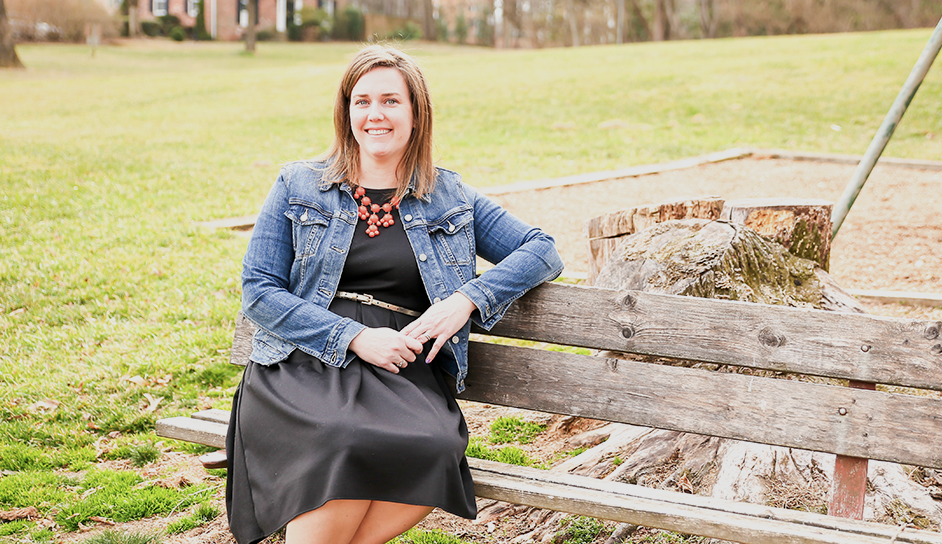 Meet Ashleigh Sosebee
Professional Medical Coding and Billing Graduate
The Fast-Track Mom: Building a New Medical Coding Career in a Few Months
How Does an Army Wife Earn a Steady Income Between Base Relocations?
When her husband decided to join the Army, Ashleigh found herself in a predicament. With an undergraduate degree in biology and a master's degree in forensics, she had landed her dream job six years earlier with the Georgia Bureau of Investigation. Now that her husband would be relocating frequently, it would be difficult to find a new job every time they moved. In Ashleigh's specialized and background-checked field of forensics, finding a new position would take several months. It was time to make a decision. Ashleigh wanted a job she could keep between moves, while earning a decent income and being available for her two elementary-age children. This is the story of how Ashleigh empowered herself through Career Step's medical coding program to transition from forensics to a new career in just a few months.
When Ashleigh made the difficult decision to transition her career, she researched medical transcription and coding options. Since she was already familiar with medical terminology and human anatomy, she wanted to tackle the courses at a fast pace—so she could land a new job quickly. Career Step fit the bill, offering flexible courses she could complete on her own schedule. "I liked that if I wanted to power through and finish, I was able to move through at a fast pace on my own," said Ashleigh.
Finishing Career Step Training and the CCS Exam in Record Time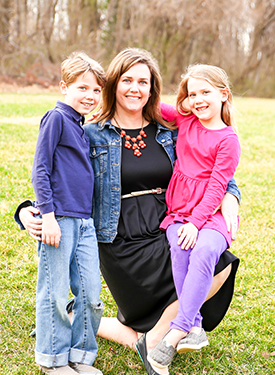 An accomplished student and forensics researcher, Ashleigh was well prepared to finish the Career Step course in record time. She began her training with Career Step in September and completed the courses by December the same year. Directly following her graduation, she sat for her Certified Coding Specialist (CCS) exam and passed. "Career Step did an excellent job getting me prepared for the certification exam," said Ashleigh. "The in-depth detail they covered regarding coding processes, coding rules, guidelines, regulations, and the medical terminology gave me a very strong background going in."
After graduating from Career Step and passing the CCS exam, Ashleigh immediately began looking for employment. As an alumna, she took advantage of the graduate services Career Step offered. "I had them look at my resume," said Ashleigh. "Career Step sent back a more polished resume that I think was definitely beneficial in getting people to look at me."
She worked with a temp agency to land her first medical coding job working in-office at a small local hospital in Kentucky. Since most medical coding jobs require a year or more of experience before allowing employees to work from home, she worked with them for the required year and then began looking for a work-from-home position. She found the right fit working with Parallon, where she has now been employed for more than two years. She started in Parallon's "New Graduate" program. After completing that program, Ashleigh was a pool coder, coding charts such as overflow charts.
When Parallon changed their organizational structure, she was transferred to the Houston Health Service Center. She is now Houston-based but living in Virginia. "Not only do I enjoy the work that I'm doing, but I enjoy the flexibility," said Ashleigh, "and I feel that what I'm doing is important, and I'm still able to contribute to the family, and be a mom, and so that makes me happy."
Setting Her Own Schedule and Prioritizing Time with Her Kids
Making a career shift wasn't Ashleigh's first choice. "When I initially decided that keeping the forensics career was not going to benefit the family and just cause frustration, it was really hard for me," admitted Ashleigh. "However, since taking the program and getting into the coding field, I've really enjoyed it." Although she walked away from a career she had planned, prepared for, and enjoyed, Ashleigh finds satisfaction in her new vocation and joy in simple moments with her children she wouldn't have with a forensics job. "I enjoy that this job allows me to take my kids to the bus stop, to be there when they get home from school, and to chaperone a field trip. I have a very flexible schedule, and that's great."
What's the typical day for this go-getter mom? To be most productive, Ashleigh gets an early start. She begins working at 4:30 a.m., then stops to help get the kids breakfast and ready for school. After they are off, she works again, taking a half-hour lunch break or making time for her new favorite hot yoga class, finishing around 1 or 2 p.m. "My employer is very flexible with the schedule, as long as I get in my eight hours per day," said Ashleigh. "If I need to run to the grocery store while kids are at school, I clock out for an hour, go to the store, come back, finish up my time, and move on. It's been great."
Ashleigh enjoys the newfound flexibility so much she isn't considering returning to forensics. The prospect of returning to a 9-5 job isn't as attractive as it once was. "I think once you get the vibe of working from home and see what it allows you to do, it would be very hard to go back to an office environment or laboratory or anywhere else where you're kind of tied down to a specific schedule," said Ashleigh.
A Job That Works for Army Life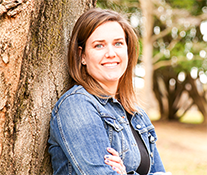 Ashleigh's husband has enjoyed her career shift too. Between deployments and other times when he is away from the family, he is reassured knowing she can be there no matter what to help the children. Whether it's a sick child, cancelled school, or even just being involved as a classroom volunteer, Ashleigh is available for her kids. "Career Step has done everything for me and my family." Ashleigh says, "It's allowed me to be a better mom to my kids while still feeling like I am a contributing person financially to the family."